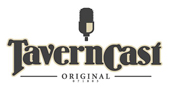 March 15th, 2011
Taverncast - Media Tsunami
A Tsunami of Fail?
Listen to the show:

With real news going on all over the world, we chat about our 24-7 news culture and how the media is handling the fighting in Libya and the horrible tsunami in Japan.
Links to the videos mentioned in the show:
Want to help? Donate with the Red Cross or the aid agency of your choice.
include("../include/comments.php"); ?>