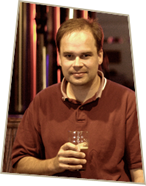 Aric Watson
The technical guru and operations genius of the show, Aric started his computing on the Vic20 and has been using them ever since - for gaming, web development, podcasting or just trying to figure out what the hell Eloy managed to do to his computer. In the analog world, Cromley loves wargames, board games, shooting, dogs, beer, books and history. Finding ways to combine these things is both interesting and occasionally dangerous.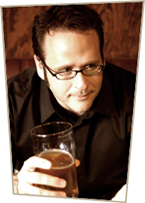 Bryce Erwin
Blend one part geek, one part artist, a shot of bartending and a dusting of irreverent pop-culture mockery and you get Taverncast's "producer", Bryce. As the final editor of TC, his love of quirky music, "B" movies, film scores and 1950's Tiki pop culture are instantly recognizable on the show. When not on the show, Bryce spends his time designing websites, hiking, pondering conspiracy theories, searching for good German food, and perfecting the robotic bartending skills of the Beerbot.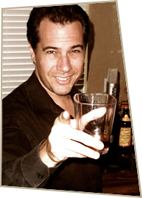 Bill Ticknor
Connecting remotely to the Michigan recording studios from the land of palm trees, movie stars and cyber-robotic governors is Bill, TC's one man voice acting army. By day, Bill is a mild mannered real estate attorney and father of three who enjoys USC Football, golfing horribly and pretending to be cool on his chopper. But by night, Bill's true identity is let out and he can be found enjoying Battlestar Galactica, the collected works of Card and Bendis or an occasional first person shooter on his XBox. Shhhh, this will be our little secret.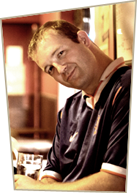 Mike Monan
He cut his teeth in broadcasting as a recurring guest host during the final season of the original TC – and now,as the newest member of the Taverncast family, Mike brings his laid back, Midwestern sensibilities to the show full time. When not arguing politics or picking fun of Bill, Mike loves to play soccer, build websites , and ride his motorcycle on the winding country roads of Michigan.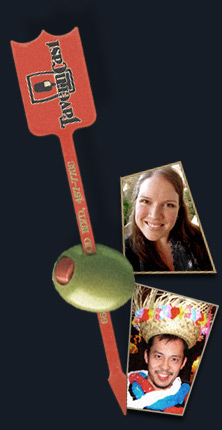 Michelle O'Neill
After relocating to Australia, original cast member Michelle now joins the show as a recurring guest host, bringing the same thoughtful discussion and humor that fans have always loved. Dabbling with cooking experiments (some of which have gone horribly awry), current medical and legal issues and surfing Youtube keeps her busy.
Derek Chew
The original Taverncast funny man returns to the show for an ongoing segment called "Ask Karg", where fans can connect directly with Derek's own brand of humor by asking him their toughest life questions! Derek now lives in Santa Monica, California and enjoys business, search engine optimization, and raising his awesome kids.