TavernCast Wants You -- to be a part of the show! We've got our brand new TC Hotline all set up now and are looking for your voice to add to ours. Just give a call to:

Call the TC Hotline: 734-418-7077
- in the United States - or Skype to "Taverncast" Internationally
We are always looking for a couple things:
1. Entertain us and your fellow listeners! Crazy skits, bad poetry, hilarious songs, TC mockeries, mini-segments, topic-starters, things you'd like to know from or about the cast or anything else - just 1 minute of poorly executed nonsense may get you TC fame for all time! Give us your best shot, we'll even supe it up in the editing process!
2. Any comments about the show, shout outs, suggestions or rants!
3. ASK KARG! No question too big! No question too strange!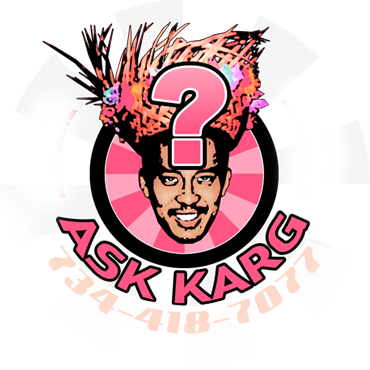 Experience the amazing power of super human thinking! Solve your life's problems! Answer your questions about love and the opposite sex! Probe the deepest recesses of psychic power and mental possibility available to you through the brain of Karg!
Ask Karg your question! Hear your personal answer form Karg on Taverncast! Call today!
We will play ALL CALLS on the show, no matter how bizarre, as long as they are clear and of decent quality! Remember to include your name and your location in the real world ("Hey TC, this is Jenny from Jersey!"). Looking forward to hearing you all!
Note: Digital submissions are also welcome. Send reasonable sized MP3s, WAVs or similar files to taverncast@taverncast.com