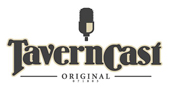 December 23rd, 2010
Taverncast Reborn #8
Taverncast's Way Too Merry Christmas
Merry Christmas!
Listen to the show:

After you're done unwrapping your new my little pony, check out the new show!
We drink some fruity French beer
Then, in the spirit of the season, we share our crazy travel stories
Some very helpful gift giving tips...
Pilot Bob's Christmas Carol and Rap with Moral!
include("../include/comments.php"); ?>