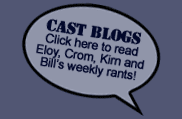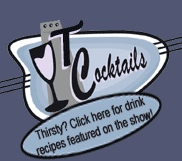 Taverncast: The Shadow Council is a World of Warcraft Podcast from several long term players of the game. The Podcast was created after the hosts decided they wanted groupies and this was the quickest way to get them while not cancelling their raiding schedule and window-licking duties. We discuss everything going on in the World of Warcraft. Topics range from the in-depth and hardcore to the casual and off-topic.

| | | | |
| --- | --- | --- | --- |
| Awahuch is the youngest member of the group, however, he makes up his lack of life experience by being the sexiest podcaster. When he's not staring into a mirror admiring his striking features, you can probably find him in WoW, on XBOX LIVE, or listening to one of his many podcast subscriptions. | Umbrial comes to you from the land of beer and cheese. Coincidentally, those are two of her favorite things. Although new to podcasting, she's been an avid gamer since becoming addicted to Asteroids on the Atari 2600. Umbrial can usually be found playing World of Warcraft to work on her army of high level characters, who will one day stage their coup. In her off time, she enjoys social outings with friends, reading, console games, and cooking recipes she finds on Food Network. | The loudest and noobiest of the hosts, West justifies his existence on the podcast by the need to feed his gigantic ego. After dropping his Shaman as a main he found true love with the easy mode that is the Hunter class. In real life he enjoys distance running, Quality Belgian Ales, and silencing his 13 year old nemeses over Xbox LIVE. Currently he is facilitating a human breeding project in the desert. | Zabros is the token ethnic of the cast. He hails from Sydney in the land down under, where he plays a druid because bears really do grow on trees. In real life he 'instances' in court rooms, defending the good guys from fraud... so getting pwned comes naturally. |
Welcome to the Shadow Council
October 19th, 2008
Taverncast returns to the World of Warcraft, but this time we aren't going alone. We're proud to welcome aboard the WoW podcast, Taverncast: The Shadow Council!
The Shadow Council has been producing shows since July 2008, and after hearing the first few installments, and realizing the potential, talent and fun they brought to each of their outings we decided to see if they wanted to be the first show in a Taverncast podcast network and bring back solid, entertaining WoW content in the TC style.

Great cast, great content, great sound. Very funny and informative. Rather than just read us the news, these guys actually generate their own content, which is pretty cool.
-- Oahu from iTunes
Funny and informative! Smooth and slick, these bright new podcast talents bring an intelligent and engaging style to our ears. If you're tired of the same old tired WoW podcast droning that seems to have become the standard fare these days then give this team a listen and you'll not be disappointed. They're entertaining to say the least and you just might learn a thing or two.
-- Babidahl from iTunes
It is so awesome it can get you deported. This party of four knows what is up with WoW and I won't be surprised if this podcast becomes more popular than the other WoW podcasts out there.
-- Bytes from iTunes
The hosts are knowledgeable and witty. The best World of Warcraft podcast out there.
-- Stephen431 from iTunes
Not a TC subscriber? Join now and check out all the awesome bonus content, deleted scenes and hilarious outtakes -
click here to get started!